FLO-CORP's New Connex 3D™ Wireless Cellular Monitoring System Will Revolutionize The Inventory Asset Management Industry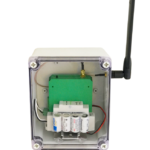 FLO-CORP, a leading U.S. manufacturer of flow, level, and monitoring instrumentation, announces the release of the
CONNEX 3D™
, a wireless cellular monitoring system that increases plant s
afety, protects inventory assets, and expands worker efficiency.
INTRODUCTION
In process industries, such as
oil and gas
,
chemical and petrochemical
,
energy
, and
agriculture
, asset management is critical, essential, and mandatory. With EPA and government regulations on the rise, it is imperative to implement reliable technology to monitor and manage valuable commodities and inventory assets.
Learn More...